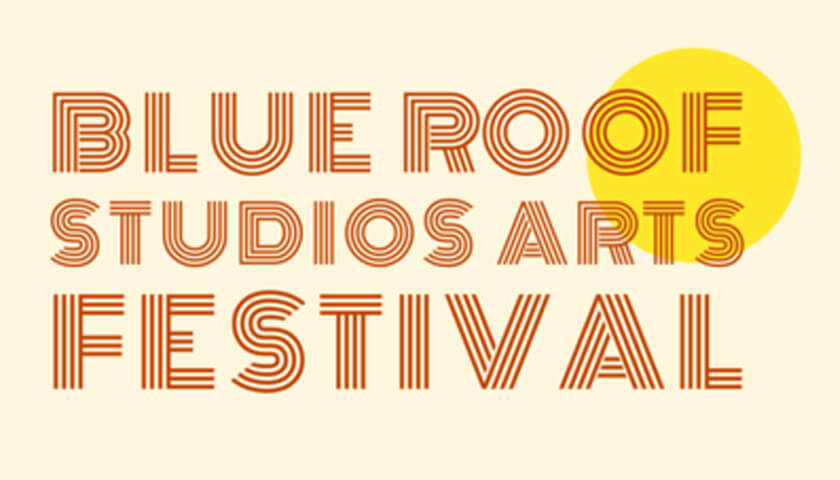 Group Exhibition "Let Me Eat Cake, Too" Blue Roof Studios(LA) June 20-July 13, 2019
I am going to participate the group show below:
Title: Let Me Eat Cake, Too
Term: June 20 to July 13, 2019
Opening Hours: 20 Thu: 6:00 PM – 9:00 PM
22 Sat: 12:00 PM – 5:00 PM
Admission fee: Free
Venue: Blue Roof Studios 7329 S Broadway, Los Angeles, CA 90003 Google Map
Artists: Alexander Cerda, Annie Claval, April Hava Shenkman, AS Ashley, Baha Danesh, Betzi Stein, Camille Wong, Catherine Ruane, Cathy Immordino, Cecily Willis, Chelsea Boxwell, Christina Ramos, Christine O'Brien, Claudia V Solorzano, Daryl Bibicoff, Debby and Larry Kline, Denise Kraemer, Diane Cockerill, Diana Lundin, Dondia York, Douglas Alvarez, Dwora Fried, Emily Halpern, Faina Kumpan, Frederika Roeder, Gina M Fernandez, Holly Boruck, Jacqueline Myers-Cho, Jane Bauman, Janet Milhomme, Jazmin Urrea, Jeffrey Vallance, Jennifer Sundstrom, Jung J Lee, Karen Hochman Brown, Katarina Stiller, Kate McCabe, Katherine Cooksey, Katherine Rohrbacher, Kim Kimbro, Kristine Schomaker, Lainey Atwood, Lara Salmon, Lauren Mendelsohn Bass, Lena Wolek, Linda Sue Price, Maya Kabat, Melissa Beck, Melissa Scrivner, Michael Arata, Nancy Kay Turner, Nancy Kaye, Olivia Fougeirol, Pam Douglas, Petrina Cooper, Piece by Piece, Rachel Gibas, Sandy Huse, Sarah Collins, Sharon Suhovy, Sheli Silverio, Sonja Schenk, Steve Seleska, Susan Amorde, Susan Karhroody, Tania Alvarez, Terri Berman, Tomoni Shintaku, Veronica Dimitrov, Victoria Reynolds, Vincent Tomczyk, Vivien Phung, Yara Morais.
Facebook Event Page: https://www.facebook.com/events/292887771616130/
As for me, these 3 paintings of "Let's Eat, Everyone" Series will be displayed below: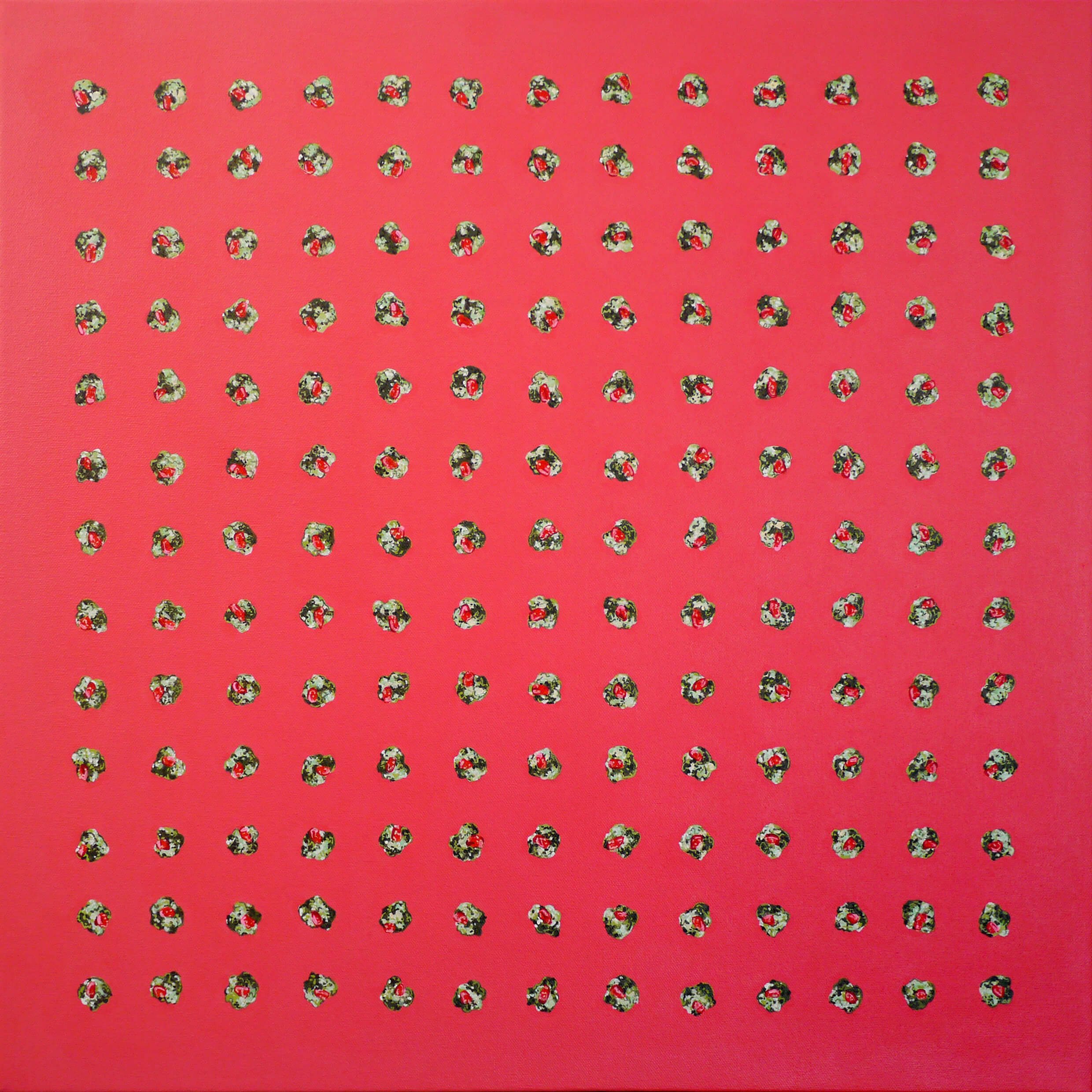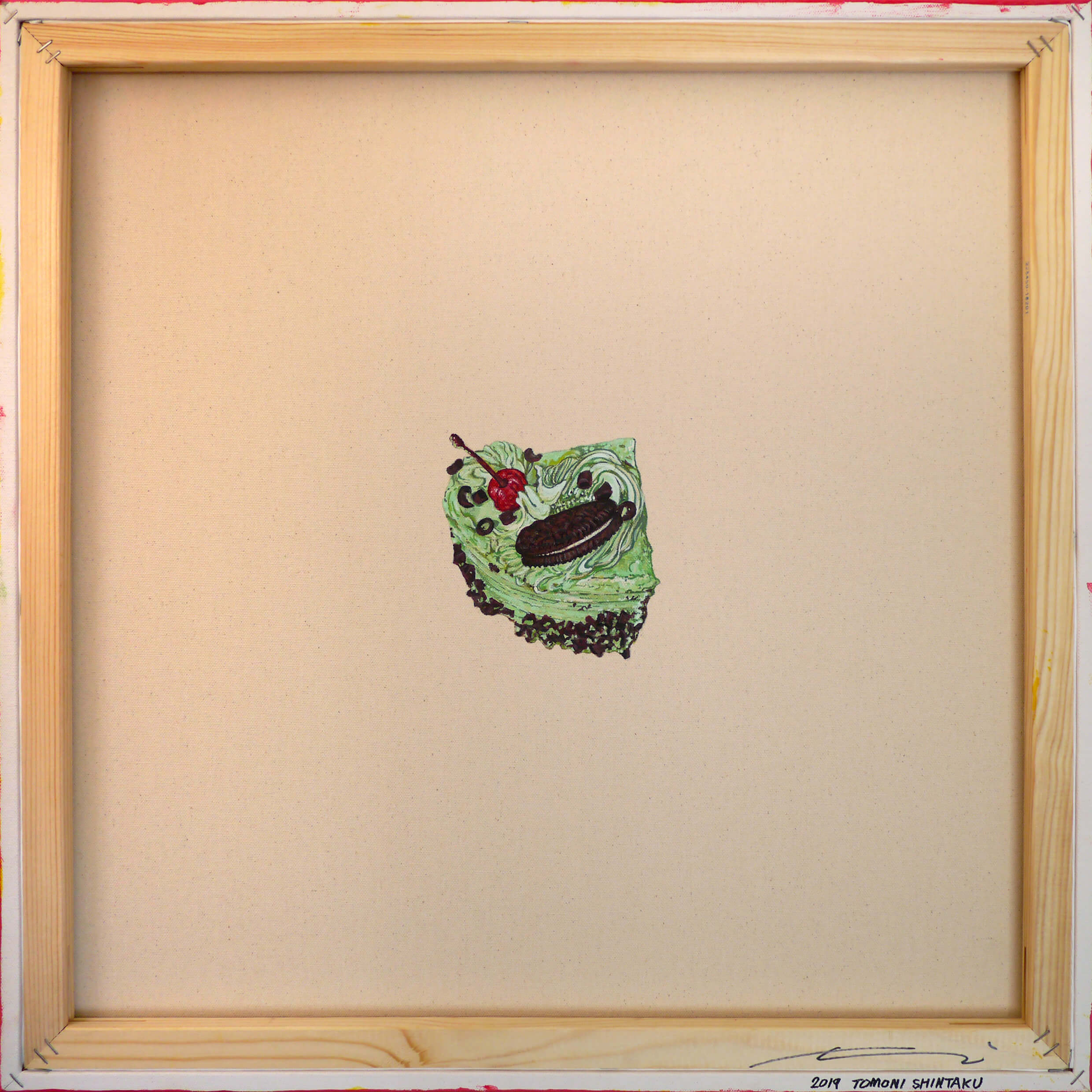 Let's eat everyone (In 170 people: CHOC DEVILS FOOD DOUBLE LAYER CAKE/VANILLA ICING, 12.99USD/1449JPY, 4/27/2019) 2019, acrylic on canvas, 24 × 24 inches (60 × 60 cm)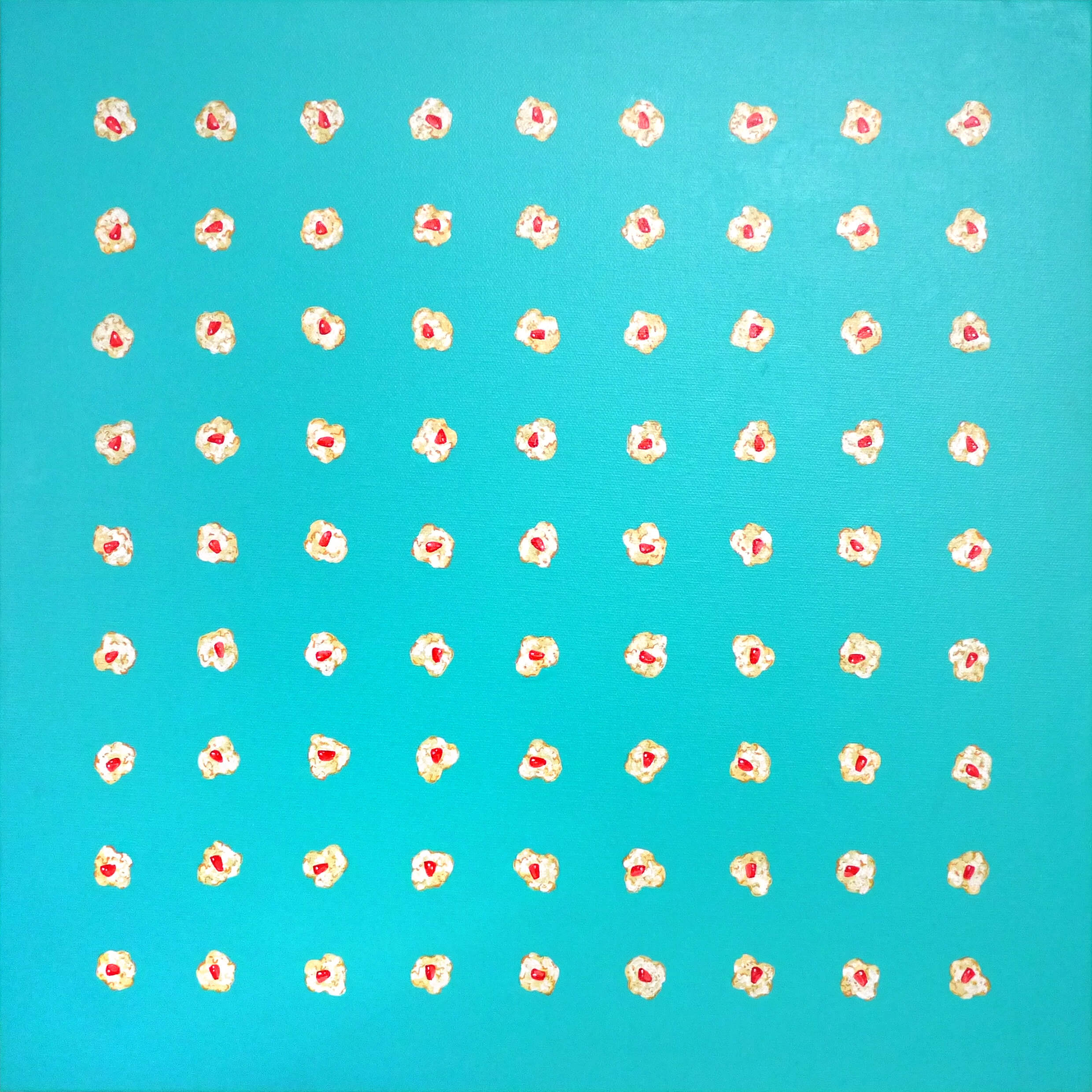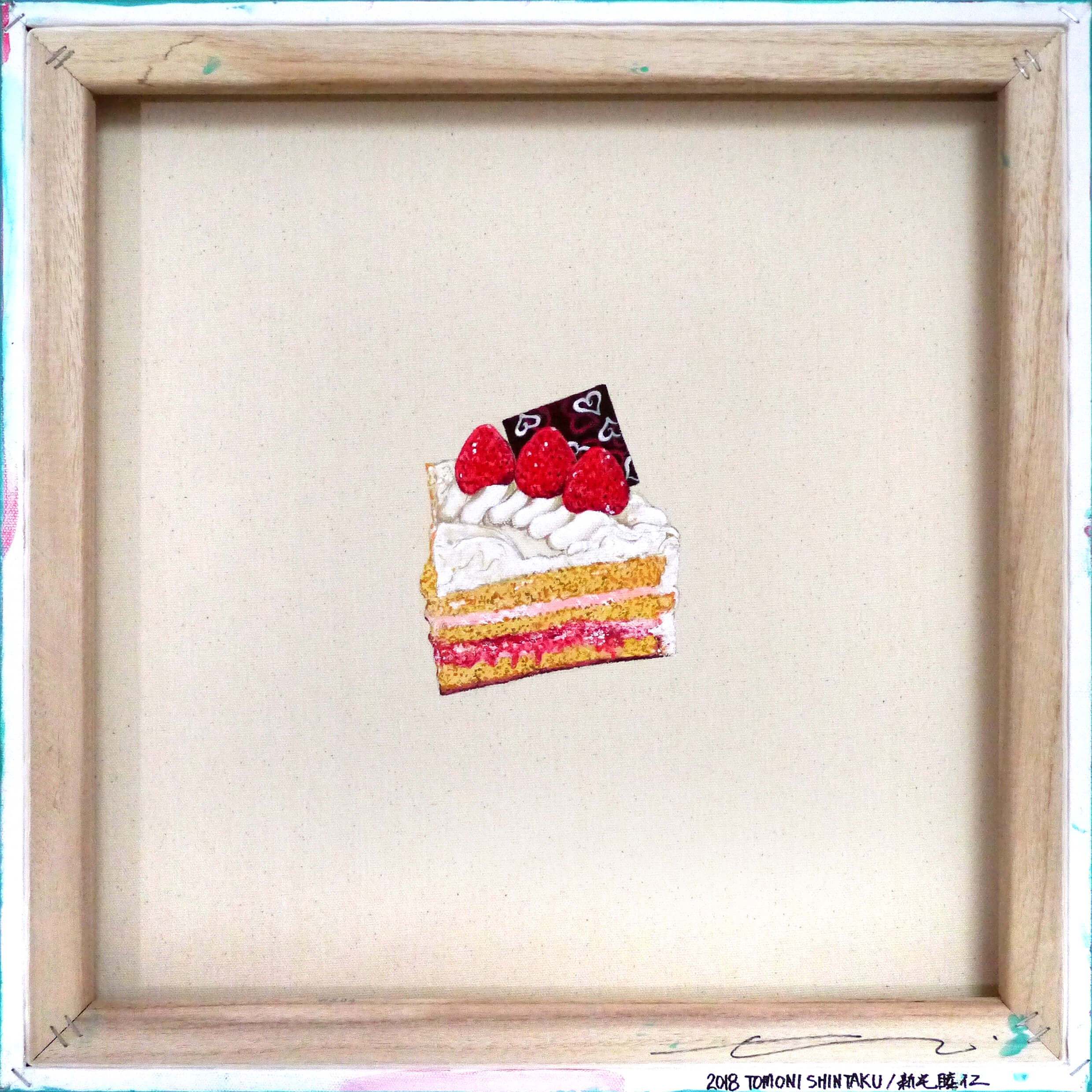 Let's eat everyone (In 82 people: Legendary Fresh Cream Cake, 40 SGD/29.3 USD, 1/8/2018) 2018, acrylic on canvas, 18 × 18 inches (45.5 × 45.5 cm)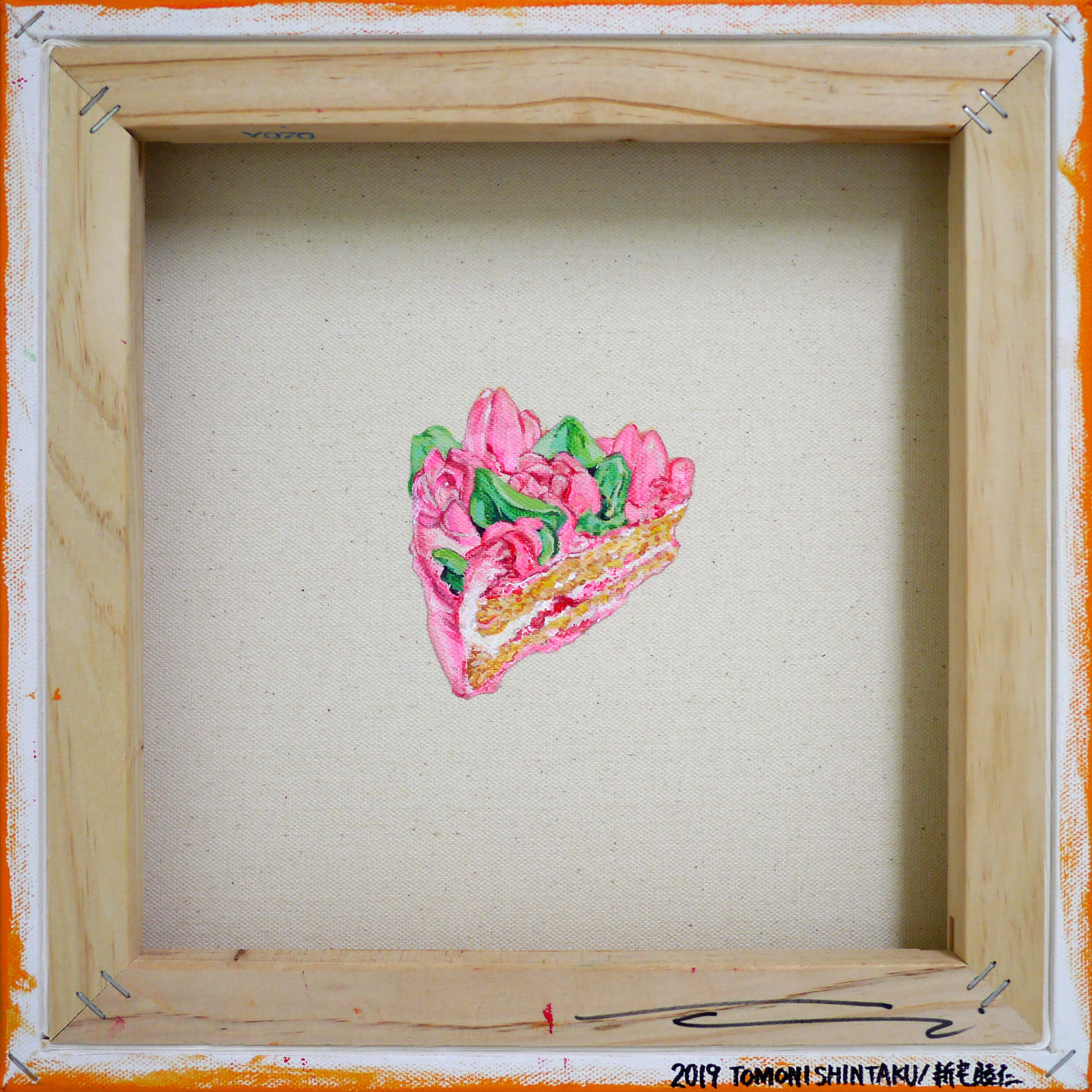 Let's eat everyone (In 50 people: 3D flower garden cake, 3360JPY/30USD, 5/3/2019) 2019, acrylic on canvas, 12 × 12 inches (30 × 30 cm)

If you have the chance to come to Los Angeles that day, you must come! I hope you can enjoy the group show. Thank you.
Contemporary artist / Web Developer (CEO at SHINTAKU LLC) based in the Netherlands. I've learned at an Art College and Culinary Institute. I attempt to connect ART and FOOD.